---
Product Code : PSM10-4-1
Making : 2018
گارانتی : 1 Year
Originality of goods : Original
مشخصات کلی : Freezer cabin 2 meters 6 doors
The refrigerator is a showcase for use in grocery, protein, and yogurt stores.
These devices are used to maintain better food products in stores and workshops.
The company's showcase refrigerators (Dynamic Moblad Industries) are made of the finest raw materials.
The only company in the country offering a one-year warranty on its showcase refrigerators and after sales of 10 years.
The showcase refrigerators should be selected in the capacity of the experts and consultants of the dynamic company Mobadal industry,
In the future and in the warm seasons, there will be no loss of efficiency and therefore no damage to the main refrigeration compressor structure.
Technical Specifications
Outside the body: 60-inch hammered sheet
Internal body of the body: 60 sheets of glossy steel 202
Interior frame: 40x40 beech wood
Type and power of cryogenic compressors: 1 Thai holocaust horses
Type and power of thermal condenser: 1/5 dual fan horse
The type of refrigerator in the showcase: 2 meters 6 doors on one side of the showcase
Power and power type: 5 amps, single phase
Fixed and shared refrigerator cabinets:
Interior lighting bulb, Custom fridge color, Domestic thermometer, Thermostat, Moving wheels, Copper evaporators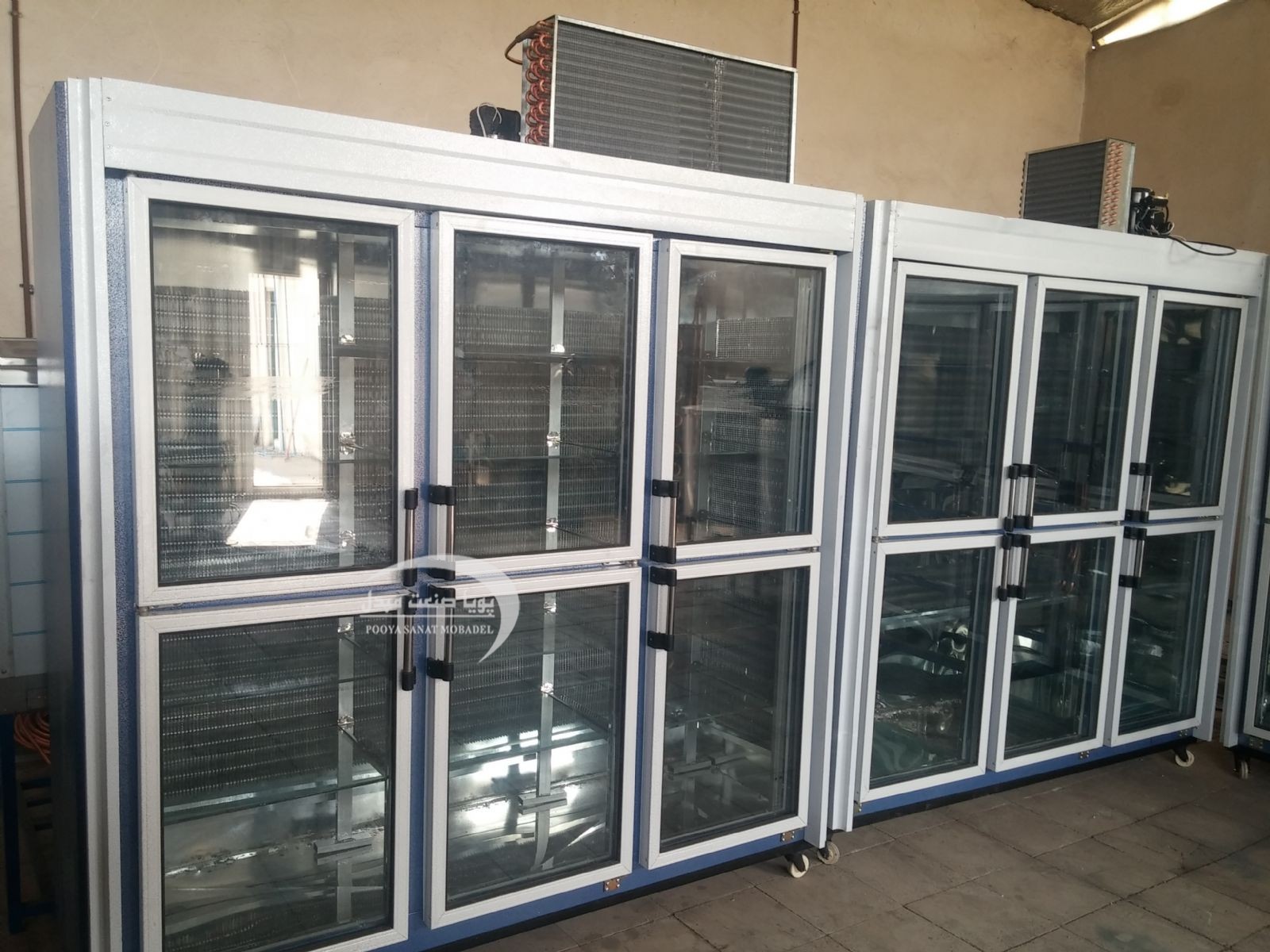 ---